The best alternative
to car rental
Benefit from the exclusive advantages of an "All-Inclusive" VIP formula,
strengthened by its 60 years of existence.
New
vehicle
Insurance
without deductible
Unlimited
mileage
Assistance
24 hours a day, 7 days a week
Discover our range of vehicles
With CAR-2-EUROPE, you don't just select a vehicle category,
you choose the model that will be waiting for you when you arrive in Europe, among the Citroën, Peugeot or DS ranges.
All our vehicles are equipped with GPS and air conditioning, but you also have the possibility to add accessories.
Our clients testify
99% of our clients
recommend us !
99% of the customers who have used the TT Temporary Transit service surveyed, answer "Yes, definitely" or "Yes, probably" to the question "If a relative or friend wanted to make a trip to Europe, would you recommend the CAR-2-EUROPE offer?"
* CAR-2-EUROPE Customer Satisfaction Survey conducted by the GfK Institute in 2019 based on 2,796 respondents.
YouTube makes the playback of its videos conditional on the deposit of cookies in order to offer you targeted advertising based on your navigation.

By clicking on this video, the cookies will be deposited and you will be able to view the video.
You have the possibility to withdraw your consent at any time.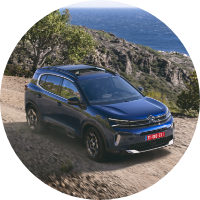 I would like to thank you for the excellent service I received before, during and at the end of this rental. Everything was truly perfect! You can be sure that I will be coming back to you when I need a new TT vehicle in the coming months and years. Dominique M.
Thailand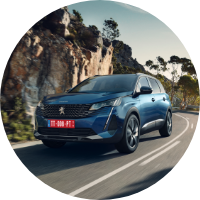 Just an e-mail to inform you that we have received the TT vehicle. It was delivered to our home on time and in perfect condition. The person who dropped the car off was very kind. He took the rental car back to Sixt at Nice airport. Overall, we remain very impressed and satisfied with your coordination and assistance. Thank you again. Chiara R.
United States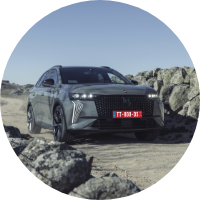 Hello, we did a 33 days roadtrip in Europe. A delight, a great organization, a competent staff, I recommend and will repeat for my next trip. Gauthier D.
France